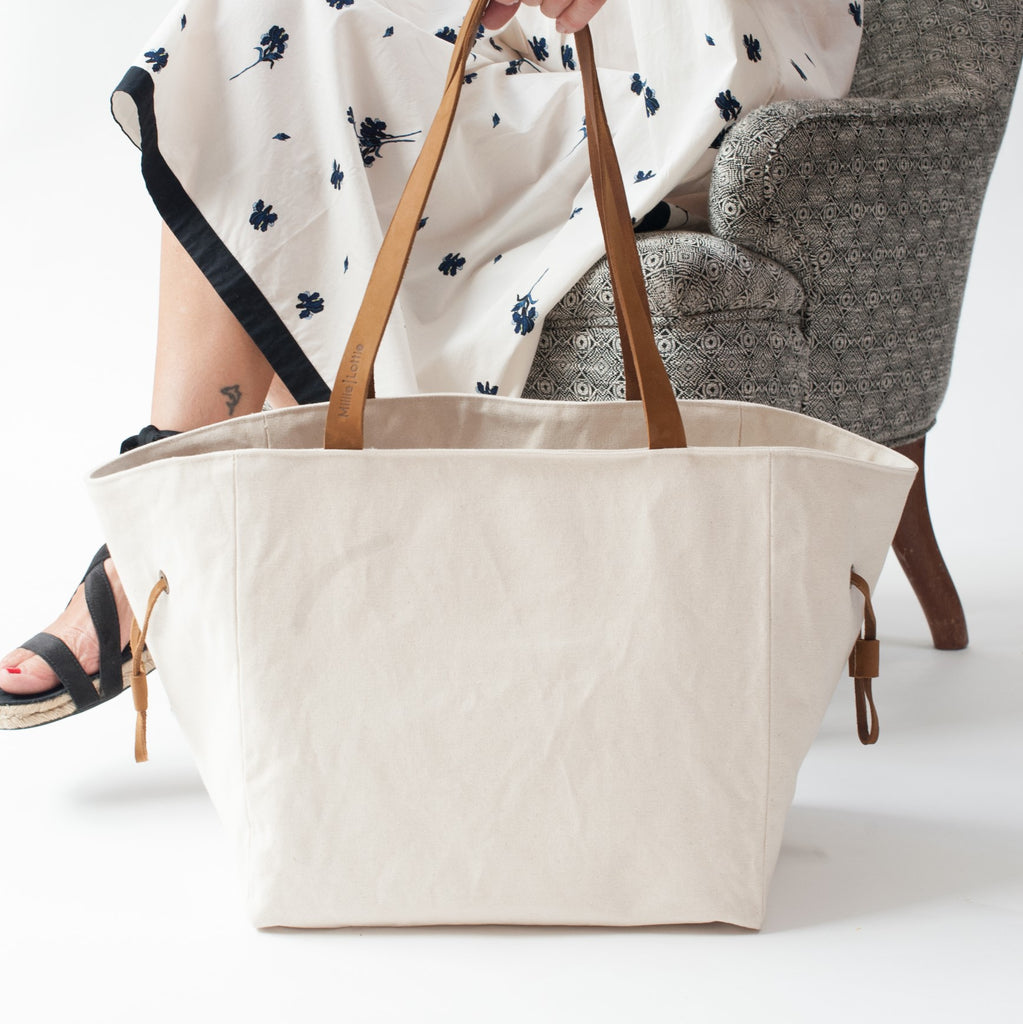 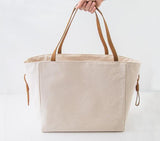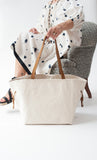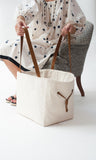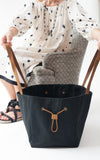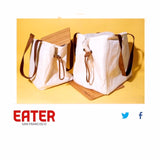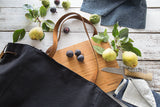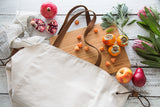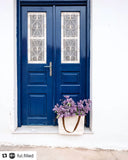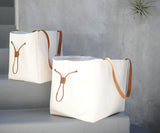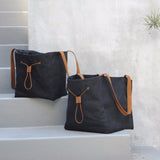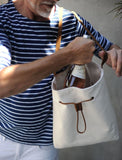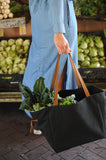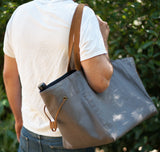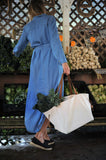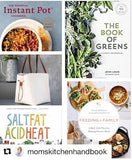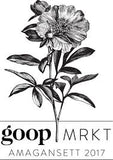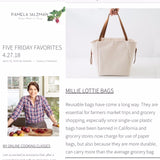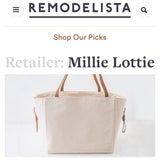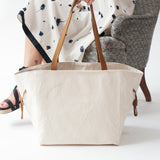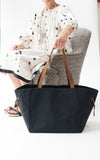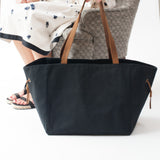 
Millie | Lottie
Etta Market & Picnic Tote | Large
$300.00 $0.00
The Etta is named after my early design guru's daughter, creating and parenting has been our bond and our art.
This generously sized canvas bag with Millie | Lottie's trademark rectangle-shape and  cutting board, is fantastic for toting around all your gourmet goodies—roasting pans, mains, main dish-veggies and mounds of dessert. It has an extra-wide opening (to keep larger dishes upright), a sleek leather handle (for easy transport), an elastic strap (for securing bottles/utensils), and a burn & water-proof bottom liner. Remove the cutting board and you have the perfect beach, sport, overnight tote.  
2 layers of thick canvas
Third layer of Thermal, spill + burn-proof lining
Removable, light bamboo cutting board
Generous pocket
1" leather straps that are perfect for carrying by your side or over shoulder, 

sourced from a 3

rd

 

generation leather and saddle making family. Leather is a by-product of the meat industry, further reducing waste.

Grommets made in the USA by a 3rd generation family manufacturer
Wine strap for two bottles
14" x 10.5" x 13.5"
Colors: natural, black and slate 
Spot clean rinse and air dry, press to perk
Spray tote when received with waterproofing to resist stains
Sustainably handmade in San Francisco, U.S.A.
Journal entry on cleaning your natural tote. The Etta is even easier with the spill-proof lining.
Our products are locally made with small batch manufacturing. We are committed to sustainable design. We hope you enjoy your reusable tote as much as we do.
Below is the Eva | Large. The Etta has different handles, it taller but designed with the same capacities.
"Love the clean, fresh style of my matched set of Millie | Lottie totes. Just used them again this weekend, toting half a case of Pellegrino in the medium tote and a case of lovely red wine in the large tote. They are so sturdy that when I'm not using them to transport wine and water I'm finding new uses for them every day." -- Sheila