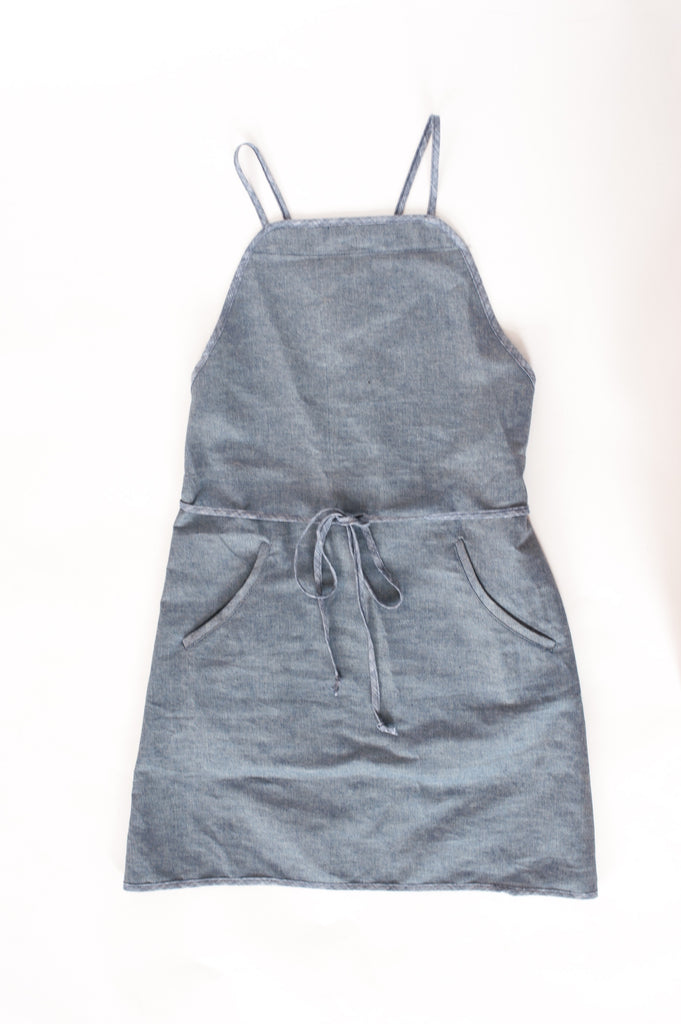 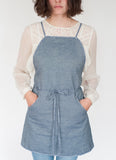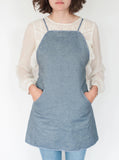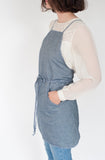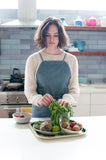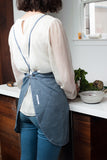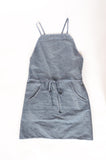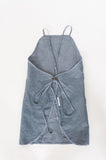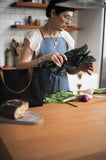 
Millie | Lottie
Hostess Apron
$90.00
Go from kitchen to hostessing with our beautiful Chambray apron with an elegant design you won't mind wearing to greet your guests. Designed with curved corners that provide a soft, feminine silhouette from every view. There are two perfectly placed pockets at the hips to use and thin straps that criss-cross in the back and can to tie either in the front or the back depending upon your preference. It's been tested on all sized bodies and makes everyone look and feel great in the kitchen. It will accent your outfit, not detract.
Colors: chambray 
Dimensions: length 28" width 32"
One size
Care: Machine wash cold, and drip dry preferred or tumble dry on low heat. Best to untie knot of the straps and unthread before washing.  
Handmade in San Francisco, U.S.A.
Our products are locally made with small batch manufacturing. We are committed to sustainable design. 
 Can customize design for restaurants, salons and more with choice of fabric and embroidery
Related products