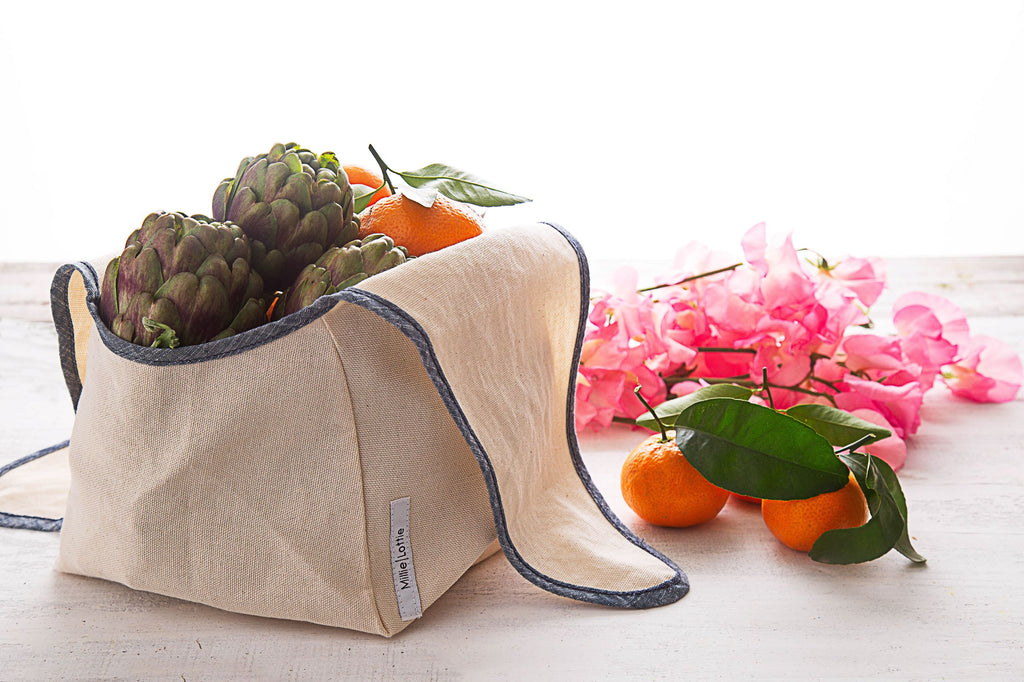 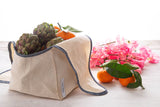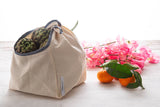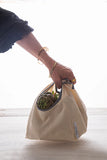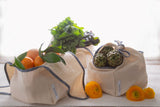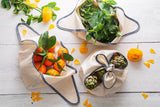 
Millie | Lottie
Produce Heirloom Wrap | Small
$25.00
Live a sustainable life with our reusable produce wraps, in light natural canvas with indigo trim. Keep these wraps handy for any trip to the market. The easy-tie wrap protects your produce and makes a handle to transport easily.
Our wraps were inspired by all cultures that carry food wrapped in cloth; tea towels as we used in the South; cloth around the globe; and inspired by the Furoshiki in Japan. 
Sustainably produced in San Francisco, U.S.A.
Dimensions: 7 x 7

 

base  wrap can be lose or flat
Colors: canvas with indigo trim
I like rinse mine after use at the kitchen sink and then drip dry. Can also be washed with like color. Drip Dry is better to maintain shape
I was inspired to offer produce wraps after using my Heirloom Wraps | Medium every week at the farmers market. Reusable bags make sense, and I can offer protection to my precious produce by either layering them in my market tote or carry separately if I have I want further protection or to use as an auxiliary bag.
Happy carrying good produce.
Related products