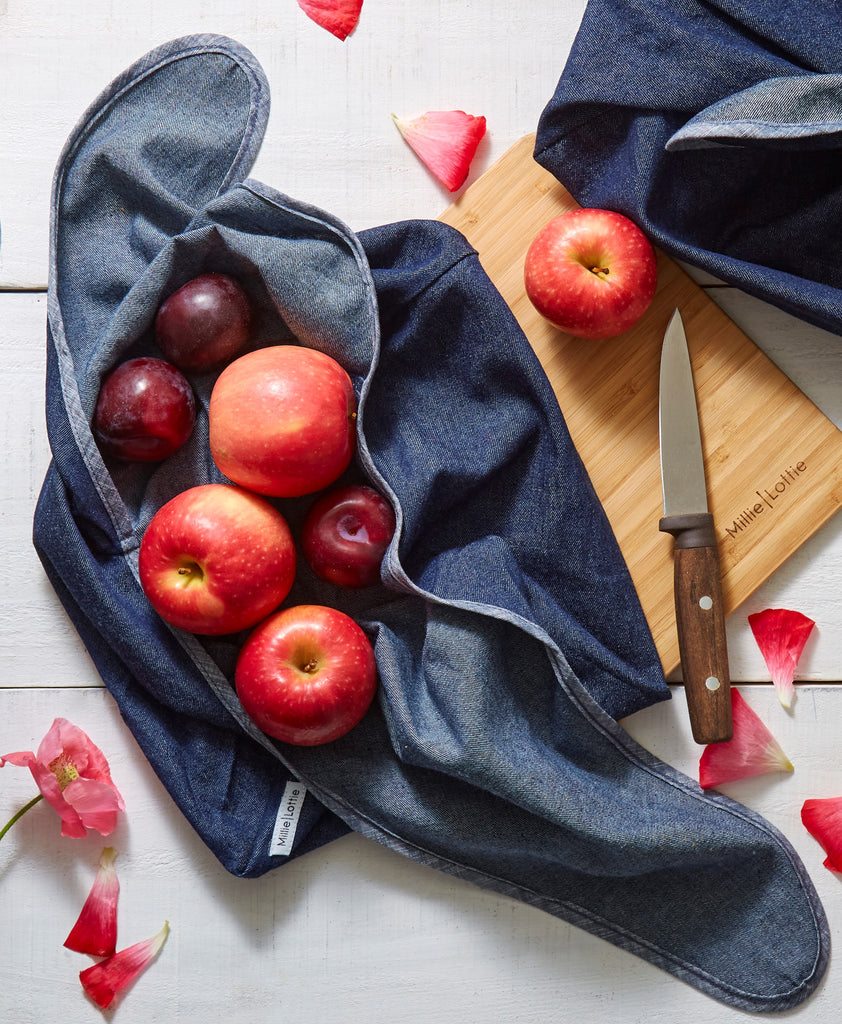 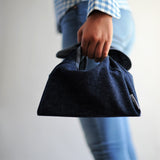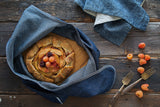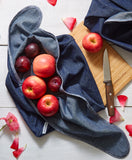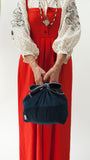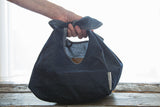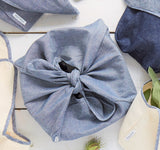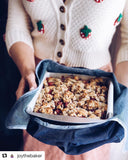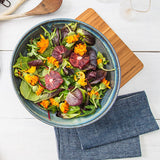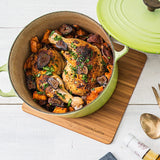 
Millie | Lottie
Heirloom Wrap Food Carriers | Medium
$45.00 $0.00
Our wrap inspired by all cultures that carry food wrapped in cloth; tea towels as we used in the South; cloth around the globe; and inspired by the Furoshiki in Japan. Our Heirloom wrap was designed to be more ergonomic and flexible securely carry a vast array of items in your kitchen.
Mulitpurpose wraps will carry pies, salad bowl, dessert box, side dishes, bread, square casserole, or your lunch.  includes lunch bag, produce bag & storage.
Our products were designed to hold our cutting board. We do however offer our wraps with or without. 
Sustainably produced in San Francisco, U.S.A.
Dimensions: 10 x 10 
Colors: denim or chambray 
Machine wash with like colors on COLD, 

drip-dry (fabric not pre-shrunk)
We hope you enjoy your reusable wrap as much as we do.
Wrap as lunch bag
My daughter loves taking her Heirloom Wrap to school. She used to use a thermal cooler bag. The zipper would usually break by the end of the year as it was limited to how much space was available or the large ones did not fit well in her backpack. She loves this because the tie-system allows for flexibility and to hug whatever she puts inside. She feels it fits better into her backpack and the cutting board provides structure to protect any delicate items in her lunch. Also, when at school, she takes out the cutting board and puts it on her desk for her sandwich or fruit as a plate.  
Heirloom Wrap at the Farmer's Market
I take 3 - 4 Heirloom Wraps with me to the Farmer's Market. I use them instead of the bags offered. They are so light, they can have produce weighted in them, carry a variety of ingredients snuggled up or carry delicate produce separately outside of my market tote.
Related products